Overview
Project supported in 2017 in our giving back program
Launched in 2018, Impact Hours is a free service that was initially directed to providing an easy on-ramp for individuals aged 55+ to volunteer their valuable skills and experience with Ottawa non-profit organizations. However, many younger adults also used the site, interested in sharing their time and interests with another generation. As a result, Impact Hours is now focused on promoting intergenerational connections through volunteering, for positive community impact.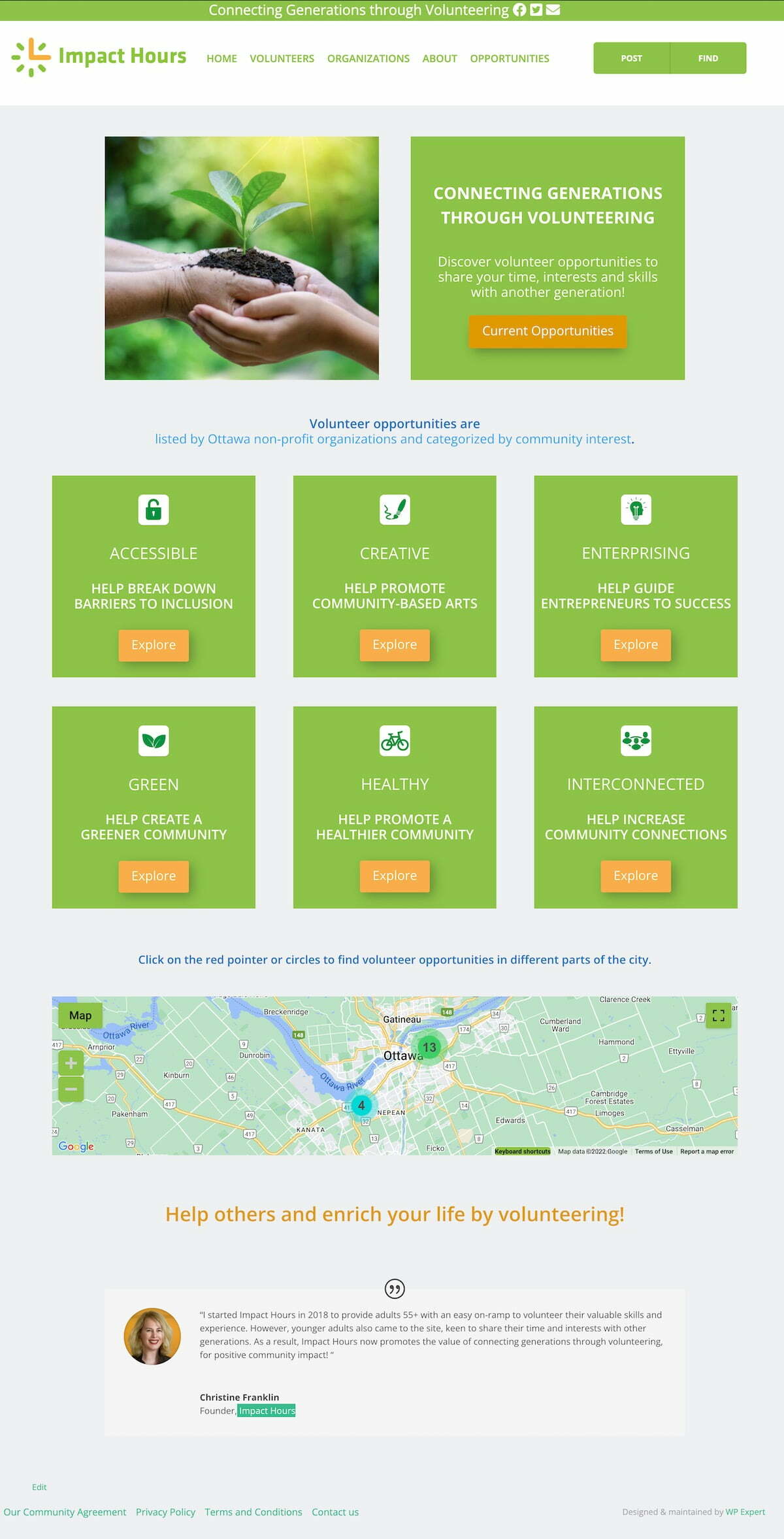 What We Have Created
Christine wanted a platform where individuals can find opportunities to volunteer without a year-long engagement. Impact hours was born and we set it up with the Jobboard solution where you can put position on a map so visitors can see where the opportunities are offered but also, can apply online. Non-profit organizations get an easy way to receive applications but also manage their own offers easily.
View Live Website
What Technology Did We Use?
NAVIGATE FURTHER