Are you the proud owner of a WordPress website, or perhaps considering becoming one? You've probably heard about the importance of comments. Comments are the digital equivalent of striking up a conversation with your website's visitors, allowing them to voice their thoughts, ask questions, and engage in discussions related to your content. However, there are situations where managing or even disabling comments becomes a valuable consideration.
The Value of WordPress Comments
WordPress comments are the digital heartbeats of your content. They enable a direct connection with your audience, making your website feel like a dynamic conversation rather than a static billboard. These comment sections contribute to SEO by increasing the length of time users spend on your page and, more importantly, can spark engaging discussions among your visitors.
Understanding the Decision to Disable Comments in WordPress
While comments can be a treasure trove of interaction, there are scenarios where they might not be the ideal fit. Consider, for instance, a website making significant announcements. In such cases, the focus might be on delivering information rather than facilitating conversations. Moreover, business websites with mostly static pages (think 'Services,' 'About Us,' and 'Contact') might not find comments relevant to their objectives. Lastly, the menace of spam is ever-looming, leading some websites to consider disabling comments as a preemptive strike.
Learn more about keeping your website safe with WordPress Maintenance.
Methods to Manage and Disable WordPress Comments (with or without plugin)
Fear not; the process of comment management isn't as labyrinthine as it may seem. Whether you're looking to turn off comments entirely, tailor them for specific post types, or address media-related challenges, there's a solution for you.
Completely Disable Comments with WPCode Plugin
For the tech-savvy, there's the option of using the free WPCode plugin. It empowers you to disable comments on WordPress using pre-configured code snippets. Install and activate WPCode, then navigate to 'Code Snippets » Library' in your WordPress admin panel. Search for 'completely disable comments,' and activate the relevant snippet. With just a toggle and a click, WPCode will eliminate all traces of comments from your site.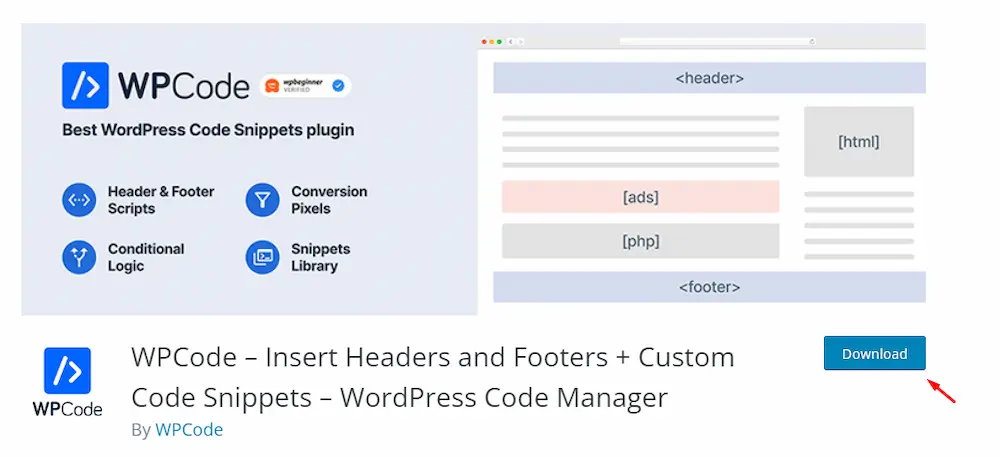 Disable Comments on Future Posts and Individual Post and Pages
WordPress itself offers tools to control comments: you can prevent comments on future posts through comment settings. Simply go to 'Settings » Discussion,' uncheck "Allow people to post comments on new articles," and hit 'Save Changes.' Additionally, you can selectively disable comments on individual posts/pages. Head over to 'Pages » All Pages,' click 'Edit' on the desired page, navigate to 'Discussion' under the three dots icon, uncheck "Allow Comments," and save the changes.
Mass Disable Comments Using Bulk Actions
For those with numerous posts/pages, mass-disable comments. Visit 'Posts » All Posts,' select the posts you want to target, choose 'Edit' from the Bulk Actions dropdown, choose 'Do not allow' from the comments dropdown, and click 'Update.' Voila, comments disabled at scale!
Note: If you want to enable comments again, you can just follow the same process and enable them again.
Automatically Close Comments Using Your WordPress Theme
In some scenarios, you might want to automatically close comments on older posts to keep discussions relevant and prevent spam buildup. Certain WordPress themes come equipped with the functionality to do just that.
WordPress Theme Compatibility for Comment Management
When choosing a WordPress theme, it's important to consider how it handles comments. Some themes offer more advanced comment management options than others. For instance, certain themes allow you to set default comment settings for new posts, which can save you time by applying your preferred comment configuration automatically. Additionally, theme developers often provide detailed documentation on how to customize and manage comments within their theme, so be sure to explore these resources to make the most of your chosen theme's capabilities. If you're looking to disable comments on your website, ensure that the theme you select provides the flexibility to do so while maintaining a seamless user experience.
If you are using our latest Custom Theme workflow with tailor made Gutenberg Blocks, this might work differently. Contact us about it if you have any questions.
Strategies to Combat Unwanted Comments
Comment spam, akin to unwanted solicitations, can tarnish the charm of comment sections. Luckily, there's a range of tools and tactics at your disposal to keep the spam at bay.
Meet Akismet, your comment police. This plugin evaluates each comment and identifies spam with uncanny accuracy. To further ward off spam, consider setting an expiration date for comments through WordPress settings. For advanced protection, pair Akismet with Antispam Bee, which ups the ante against spam bots.
While CAPTCHAs might seem off-putting to users, they're effective. Google reCaptcha adds an extra layer of verification, ensuring your comment section is populated by humans, not bots. Removing the website URL field is another strategy, as spammers often seek to drop their links.
Additional Tools and Tips for Comment Management
Your comment section can be a thriving community rather than a chaotic spam-fest. Plugins like Comment Moderation and Comment Upvoting can assist in keeping discussions meaningful and valuable. Furthermore, ensure you're actively moderating comments and responding promptly. This proactive approach creates an inviting atmosphere for genuine conversations.
Now you know how to enable or disable comments on WordPress!
In this guide, we've delved into the process of managing WordPress comments, from their significance to the strategies that maintain their quality. Remember, while comments can be powerful tools for engagement, there's no one-size-fits-all solution. It's about finding the equilibrium that suits your website's goals and audience.
For businesses seeking a bespoke WordPress experience, WP Expert offers personalized consultations to help you craft a custom WordPress site that aligns with your brand, goals, and vision. Reach out today and embark on your journey to a robust online presence that's built to thrive. With expert guidance, you can navigate the WordPress landscape seamlessly and create a website that truly stands out.