Overview
Hope + Me's Peer Talk Speakers Bureau is a volunteer-led speaker series aiming to reduce mental illness stigma. Speakers share personal experiences to humanize the challenges, engage audiences, and foster open dialogue. Partnering with Toastmasters International, the program empowers individuals to seek help and support, promoting a more compassionate society.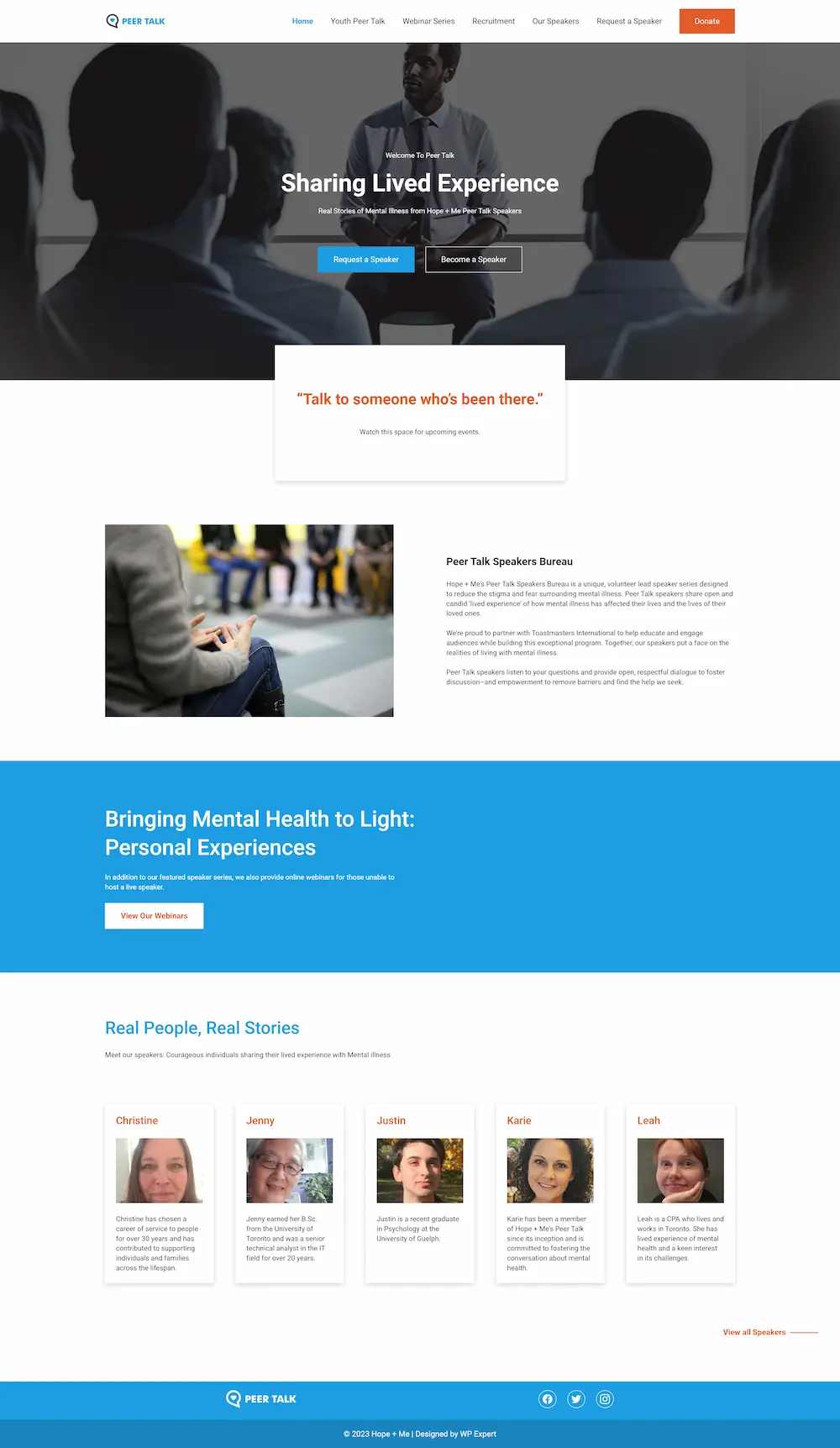 What We Have Created
We modernized Hope + Me's online presence by designing and developing a clean website tailored to their specific needs. Our approach was centered around empowering them to take control of their content effortlessly. To achieve this, we created custom Gutenberg blocks, granting them the flexibility to move, adjust, and update elements as they see fit.
We went for a professional, clean, and modern aesthetic look, reflecting the organization's commitment to mental health advocacy. By combining seamless functionality with an attractive design, we aimed to enhance user experience and engagement.
With our expertise, we have helped Hope + Me establish an impactful online platform, amplifying their message and fostering greater connection with their audience. The website now stands as a powerful tool to break down mental illness stigma, facilitating meaningful dialogue and support within the community.
Since the client did not have a logo yet for the project, we also took on the task to create a modern logo that matched their brand and audience.
View Live Website
NAVIGATE FURTHER