Overview
Dermoscopy Canada is a non-profit educational foundation providing accessible, professionally accredited dermoscopy training for physicians and other health care professionals.
Novice to advanced user courses, forums, educational resources, annual conferences and a networking platform cultivating communication and knowledge sharing with colleagues nationally and internationally.
Address the need for accessible, standardized and accredited dermoscopy training programs within Canada enhancing knowledge, diagnostic accuracy and clinical skill development to reduce morbidity and mortality of skin disease.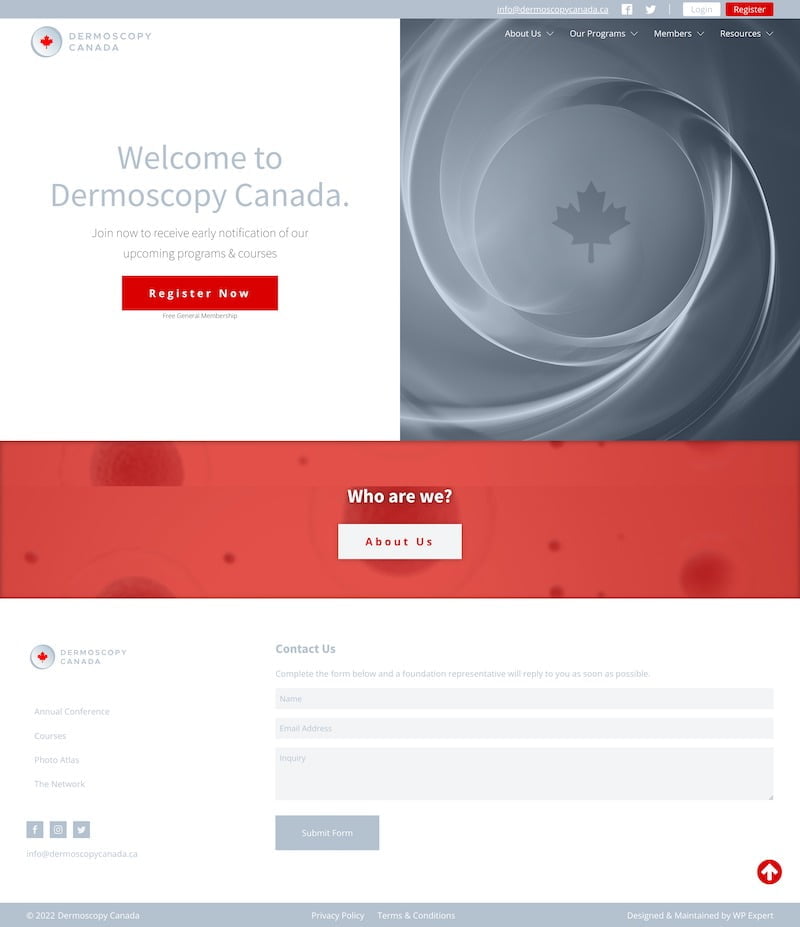 What We Have Created
For Dermoscopy Canada we have created the design and functionalities based on the client's clear instructions and color palette. Because of some very specific requirements in the backend that aren't possible with out-of-the-box set-ups we have had our developer build a custom integration between Gravity Forms (a form builder plugin) and Stripe (a payment platform).
View Live Website
What Technology Did We Use?
NAVIGATE FURTHER